Members of a Kota Kemuning Facebook group have expressed unhappiness over the presence of a BN man at Sekolah Kebangsaan Bukit Rimau's sports day yesterday.
A group member had posted photographs of Gerakan's Jordan Tiew Hock Huat mingling with parents, dressed in party colours and allegedly campaigning for BN.
The posting attracted a large number of negative comments, most of which disapproved of partisan politics in schools.
One witness Feizrul Nor told Malaysiakini he initially thought at the time Tiew was a parent-teacher association representative, when the latter was giving a speech.
However, Tiew allegedly went around shaking hands with parents and handing out his name card.
The BN logo was clearly printed on the cards and also on the shirt worn by a woman who accompanied him.
"I also heard Tiew explicitly asking parents to vote for BN," claimed Feizrul.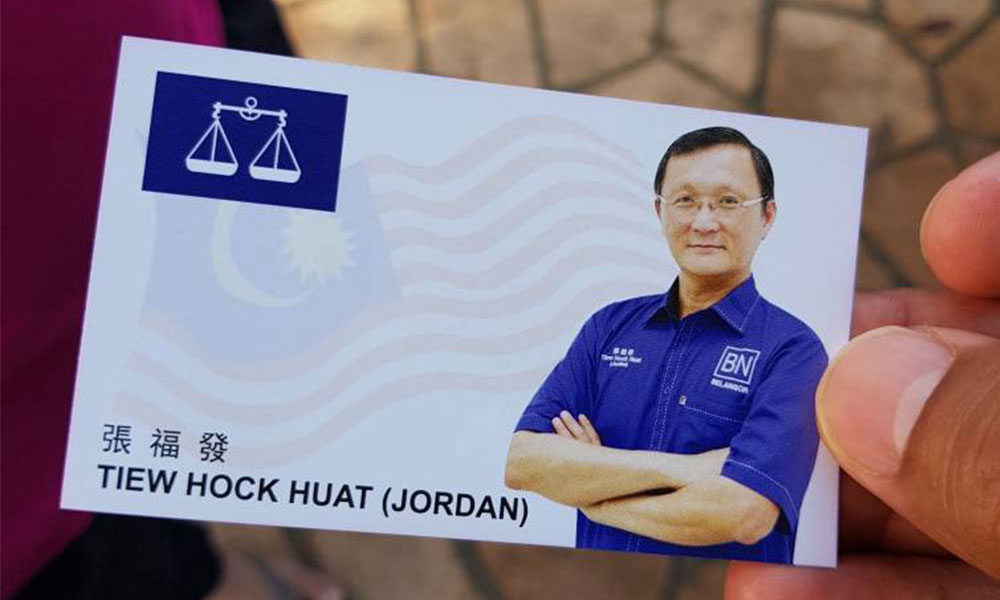 'Set good example'
Another Kota Kemuning resident Steve Low, who contacted Malaysiakini to complain about the incident, said a school was no place to hand out campaign materials.
"He should be setting a good example for children by following the rules," said Low.
When contacted, headmistress Fauzanah Sharif denied claims that Tiew was campaigning at the school.
"He was invited to our school to deliver the opening speech. He did not come to our school to campaign. In fact, there was no political rhetoric in his speech."
The headmistress added the school had invited him in conjunction with its sports day.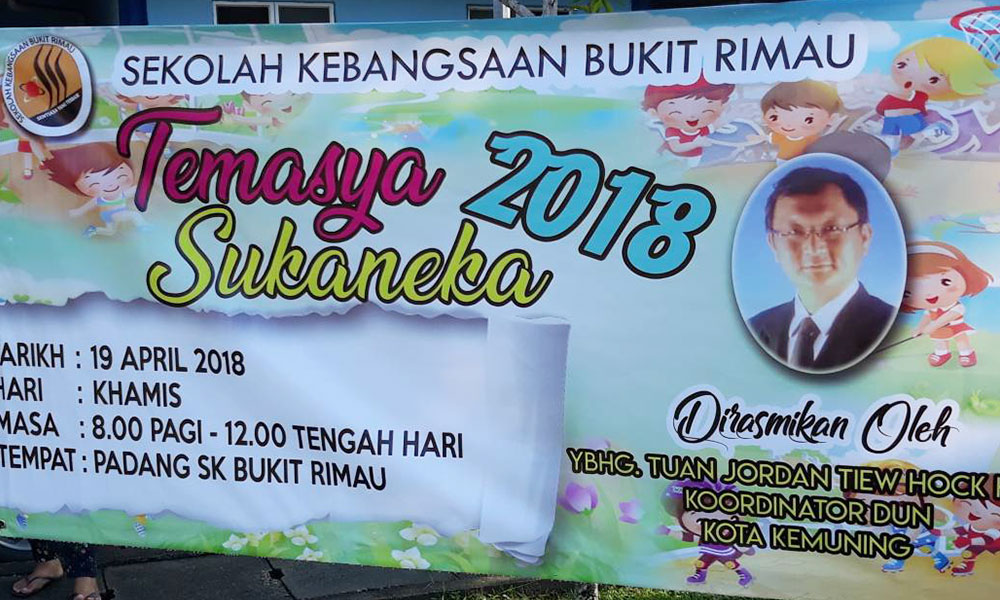 Invited as as BN coordinator
When contacted, Tiew said he was invited to the school in his capacity as BN's coordinator for the Kota Kemuning constituency (formally Sri Muda), and his job was just to deliver a speech.
"I did not campaign. I was invited only to launch and deliver an opening speech for the sports day.
"We have visited many schools before and we are aware of the rules," he said.
At the time of writing, Malaysiakini was unable to confirm who BN's candidate for Kota Kemuning would be.
The incumbent Sri Muda assemblyperson is Shuhaimi Shafiei, who sealed his second term by winning 63.7 percent of the votes.