Even most non-gamers have probably swiped their finger over the screen to try mobile titles like Angry Birds, Fruit Ninja or Temple Run.
These classic games have one thing in common: In China, the world's biggest gaming market, they were all published by a lesser-known company called iDreamSky Technology, founded by 36-year-old former coder Michael Chen Xiangyu.
Last week Chen's firm started trading in Hong Kong after raising HK$745mil (RM398mil) in one of the biggest floats for a Chinese gaming company this year. The timing of the initial public offering was unusual because the Chinese government has been tightening its regulation of the gaming industry, halting the approval of new games for the past eight months. At the top of authorities' concerns are online addiction, childhood myopia, and unsuitable content.
Chen, who founded iDreamSky almost a decade ago in a rented apartment after years of writing code for smartphone maker Huawei, shrugged off Beijing's crackdown as he believes his company can thrive despite the gaming freeze.
"We see an opportunity today because many people won't persevere in this wintertime," Chen said in an interview in Hong Kong, a day before he hit the gong at the Hong Kong stock exchange, a ritual for CEOs of newly listed firms.
iDreamSky's current market cap of HK$6.6bil (RM3.5bil) is about 25% higher than what the company was worth when it was taken private two years ago – delisting from Nasdaq to inject new institutional investment from the likes of Tencent and Prometheus Capital, founded by Wang Sicong, the son of one of China's richest men Wang Jianlin.
Japanese entertainment conglomerate Sony and Chinese e-commerce giant JD.com each acquired about US$5mil (RM20.9mil) of the IPO stock as cornerstone investors with a six-month lock-up period. It was the first time Sony, maker of the PlayStation 4 console, has invested in a Chinese gaming firm.
The funding will be crucial for iDreamSky as its seeks to expand its games portfolio through the acquisition of intellectual property rights and distribution licenses from third-party developers amid the domestic freeze on new games.
China's new gaming regulator, the State Administration of Press and Publications, has yet to grant licenses to any new titles since it was formed in April as part of a broader government shake-up. Amid the regulatory hiatus, the country's US$38bil (RM158bil) gaming market suffered its slowest growth in at least a decade in the first half of 2018. At one point Tencent lost over US$200bil (RM836bil) in value from its January peak before recovering some ground in recent months.
The market didn't react so well to iDreamSky either. Its share price plunged more than 13% over three consecutive trading days amid a broader market sell-off triggered by the arrest of Huawei CFO Meng Wanzhou, who is accused of bank fraud in a case relating to violating US sanctions on Iran.
iDreamSky publishes 56 games and has 25 titles in the pipeline, including five that have been self-developed titles, expected to be launched in the fourth quarter of 2018 and throughout 2019. Of the 19 games that are intended to be released domestically, only seven have so far obtained licenses.
"The uncertainty of the timing for resumption of licensing is the wild card for all companies in China's games industry," according to an emailed statement from analysts at Asia-focused gaming research firm Niko Partners. "We are confident licensing will resume … Whether all 19 games earn a license is another question, it is not easy to predict," they said.
For a vision of what its future might look like, iDreamSky only needs to look at its own past. In 2016 the company suffered a 93% year on year slump in profit and postponed game releases largely due to stricter government registration requirements, according to its prospectus.
Chen said iDreamSky is in "active communication" with regulators about licensing, but he has no idea when the approval process will resume. Aside from seeking license-ready titles to publish, Chen's strategy is to extend the lifespan of the dozens of games iDreamSky is currently publishing. "Because we have source codes we can keep running these games," he said.
That is something the Chinese games publisher is good at. In 2013 iDreamSky launched Subway Surfers and Temple Run 2 in China, and has since released more than 80 updates for each title after obtaining source codes from their creators. Last year the two titles still ranked among the top three most played endless runner games for Chinese smartphone users, according to data cited in iDreamSky's prospectus.
Chen was born in central China's Hunan province, and speaks with a local accent. While his right leg was stunted by polio contracted as a child, Chen is used to hopping around on one leg without any aid. During a roadshow in Hong Kong last month, he opened his remarks by saying, "I won't stand up, in case you experience some mental stress." Later, Chen said in an interview that he wanted investors to focus on what he said rather than how he looks.
In 2009 Chen founded iDreamSky in a two-bedroom apartment in Shenzhen with a team of seven including himself. Each person donated 5,000 yuan (RM3,034) as seed funding while some even donated their own furniture and routers to use in the work space, Chen recalled. iDreamSky started out by taking outsourced coding jobs from Taiwanese company Chunghwa Telecom, one of Chen's former employers.
Thanks to his co-founder Jeffrey Lyndon Ko, a serial gaming entrepreneur from Hong Kong, the company soon found that introducing popular overseas titles to China's then niche mobile gaming market was a new lifeline. These games included Angry Birds, Fruit Ninja, Temple Run and Talking Tom, in which a virtual kitten repeats whatever you say in a squeaky voice.
"There are many mobile games publishers in China, but only a few that are top of mind for foreign game developers. iDreamSky is one of those that foreign game developers think of when considering China," Niko Partners said.
Chen himself has recently been playing Homescapes, a Russian-developed puzzle game that iDreamSky launched in a trial run in China in August. Though not a hard core gamer, he has finished about 1,200 levels out of more than 3,000 in the game. "I like casual games, which probably determines how we select games," he said.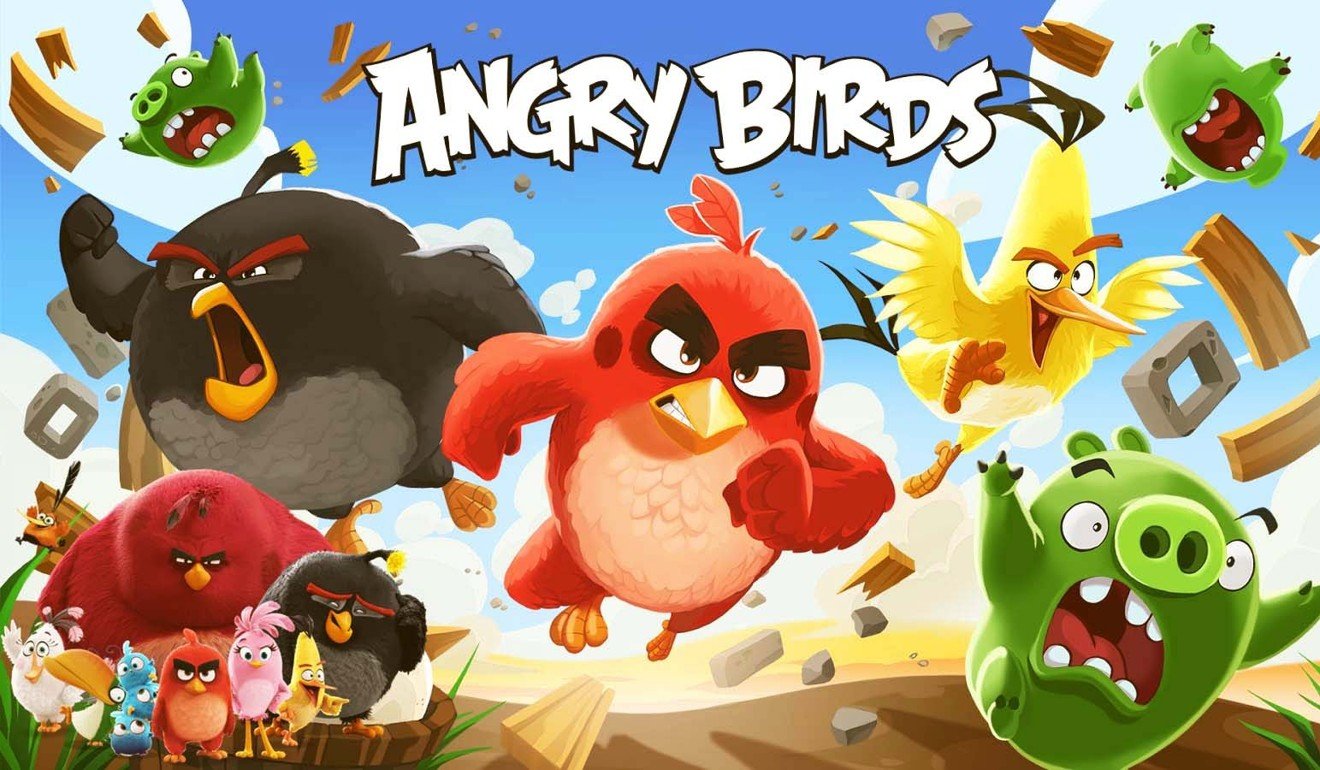 iDreamSky has grown into China's No 1 independent mobile games publisher in terms of average monthly active users – some 130 million. Last year the company generated revenue of 1.76bil yuan (RM1.07bil), ranking fifth in China's mobile gaming market. In the first half of this year it posted 99 million yuan in profit, up sevenfold year on year.
While nearly 90% of revenue comes from games, iDreamSky's goal is to become a one-stop entertainment platform. "The moves from iDreamSky reflect some of the feasible approaches to help reduce pressure from the [mainland Chinese] market," said Turian Tan, a Beijing-based gaming analyst with research firm IDC.
In its homebase of Shenzhen, iDreamSky has joined with Tencent to establish a physical store called Great Moments Voyage, where customers can rent private rooms for games and video showings. The company is also recruiting members for its eSports team to participate in the 2019 League of Legends season in China.
Such efforts are overseen by Mario Ho, the 23-year-old son of Macau casino tycoon Stanley Ho, who joined iDreamSky earlier this year as chief marketing executive. A celebrity who grew up in the limelight, Ho wrote on social media that he presented a copy of iDreamSky's IPO prospectus to his father on his recent 97th birthday.
Chen recalled that when Ho approached him about the job opportunity, he was impressed by the young man's passion for eSports. "In his position he would be better off doing investments," Chen said. "But to do the things he loves (means) he has an 'all-in' mentality."
For Chen, a monument to his own "all-in" approach is probably the old apartment where he founded iDreamSky. After the 2014 Nasdaq IPO, he bought the place and has since encouraged new employees to take a tour there to see how everything started. When asked how he would steer the company through the gaming winter, Chen was to the point.
"Baman," he said, using Hunanese slang meaning stubborn and not letting go. – South China Morning Post